The pool of Villa Azur Golf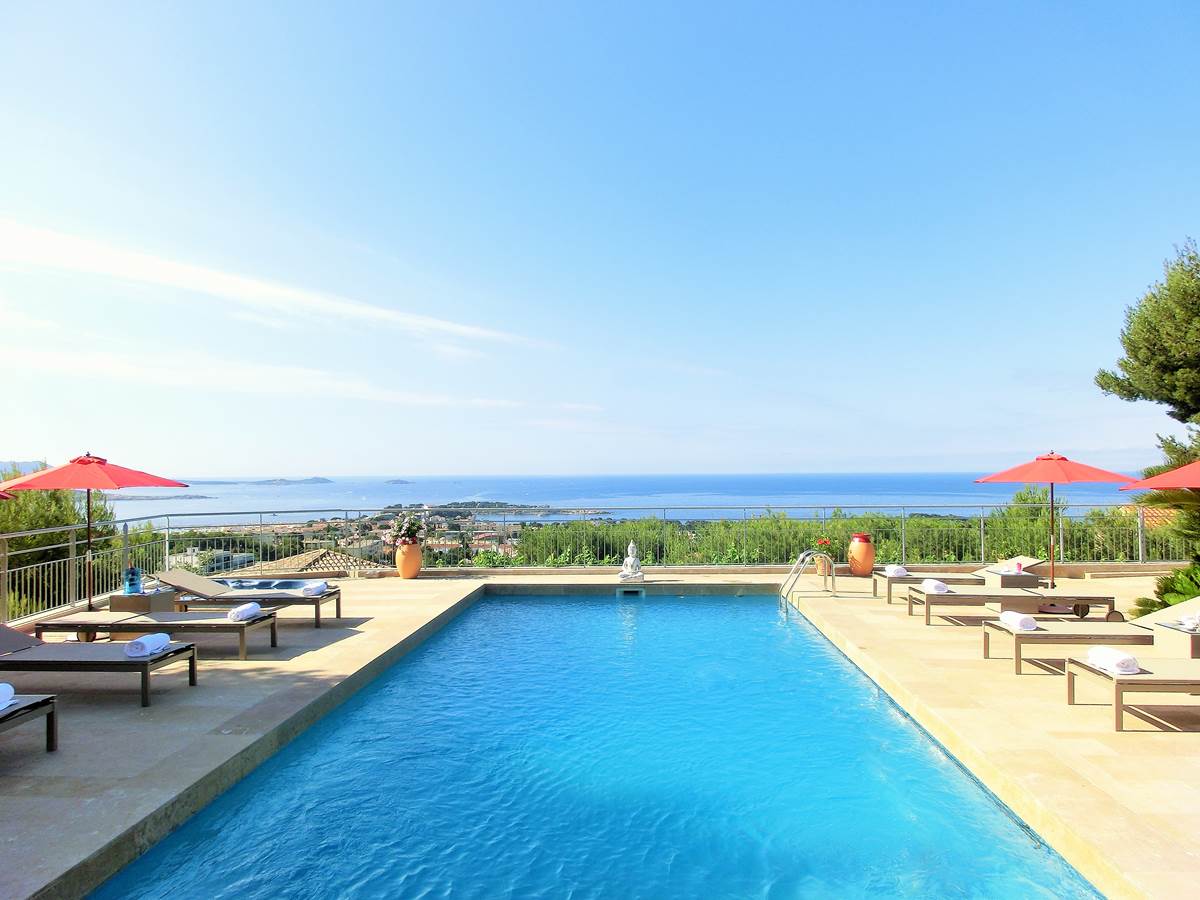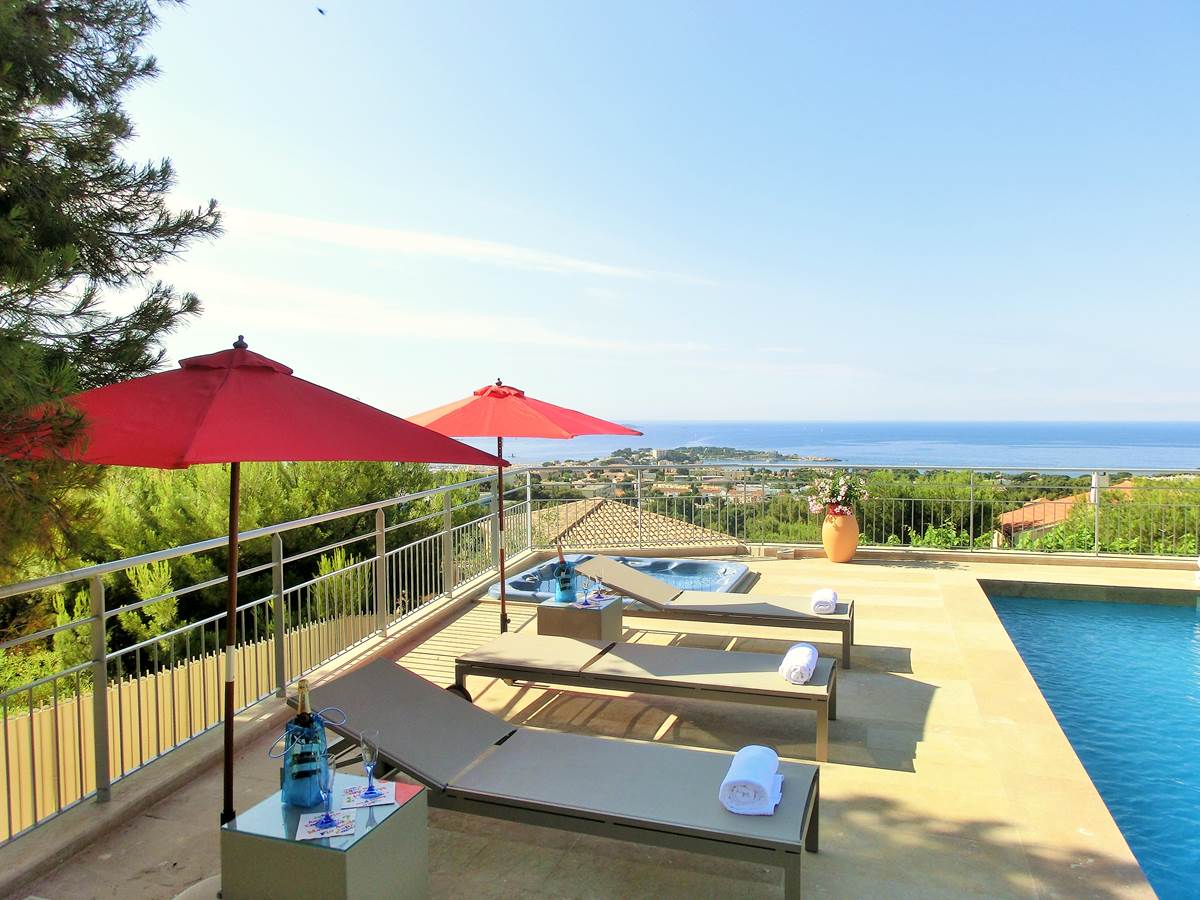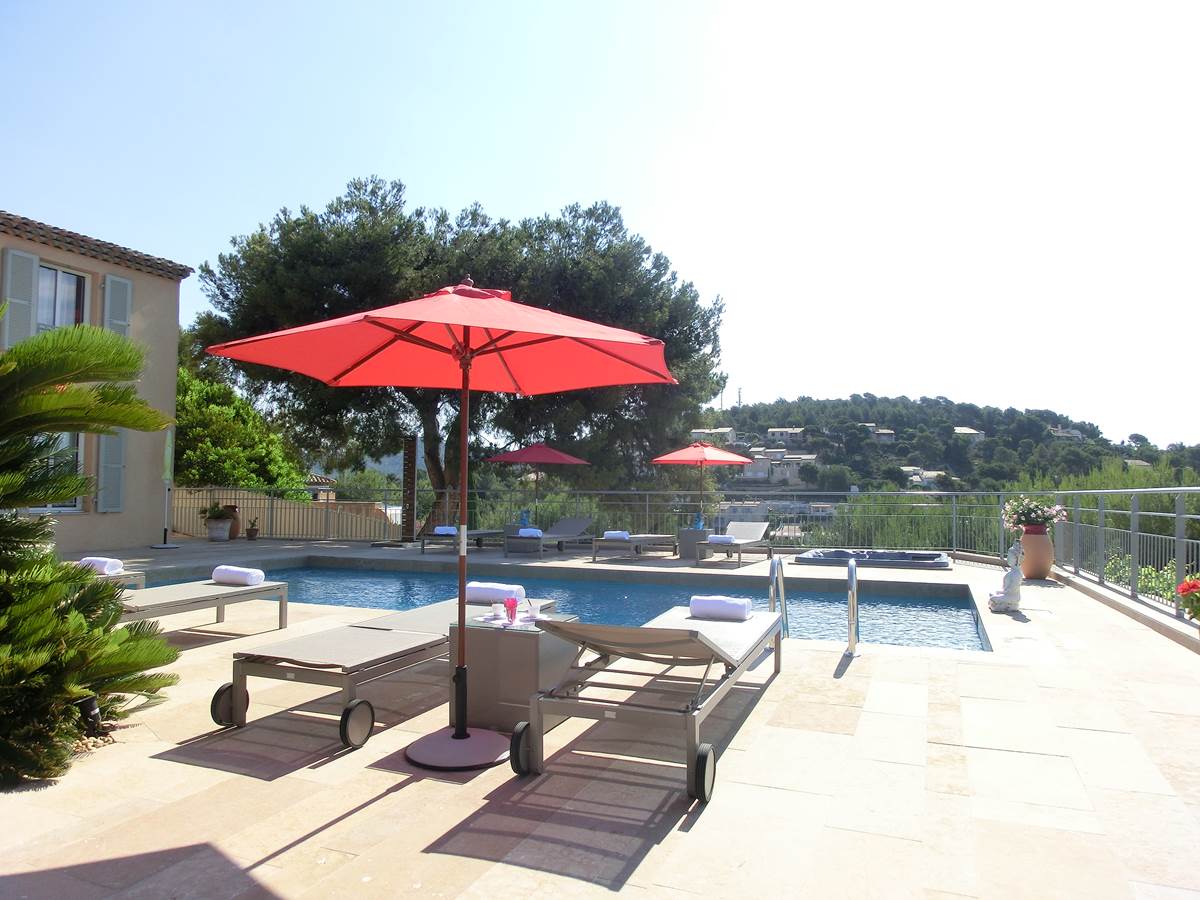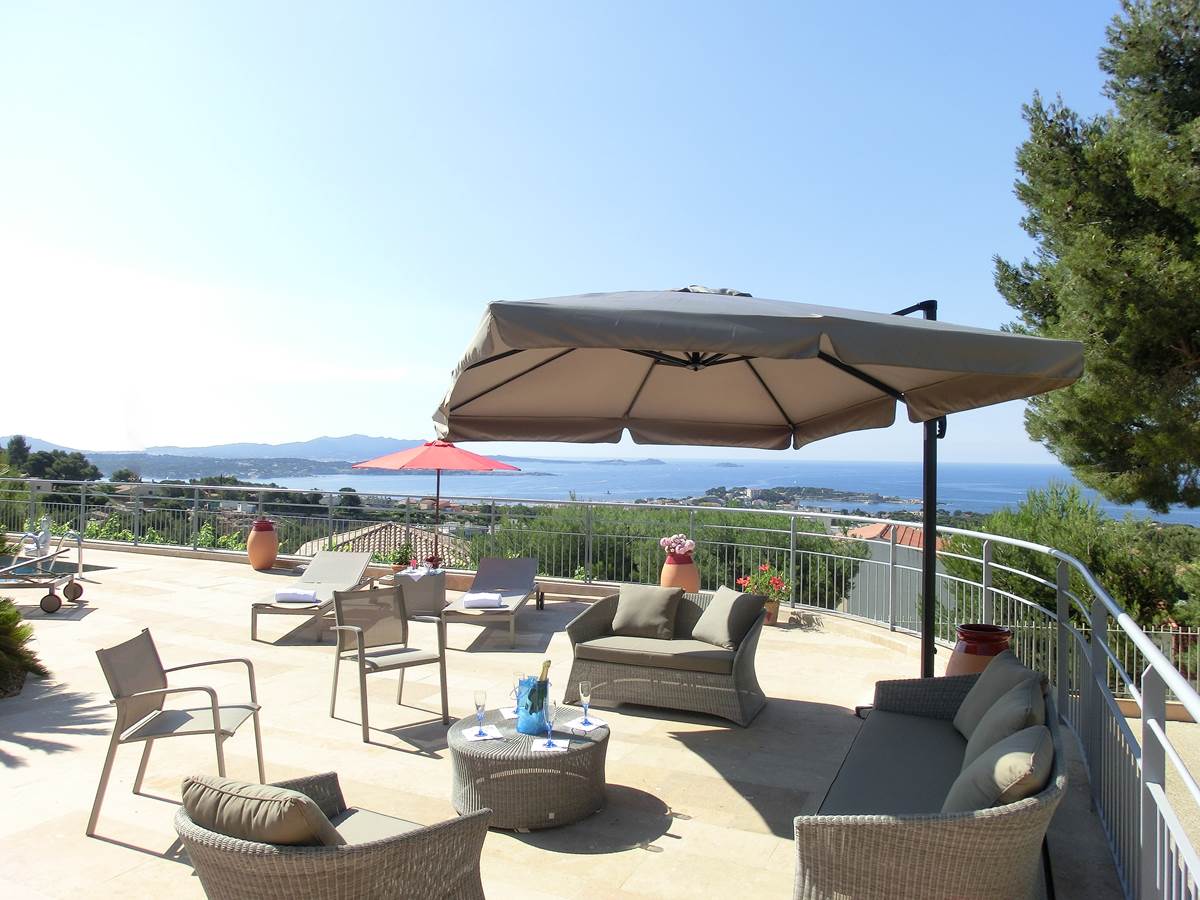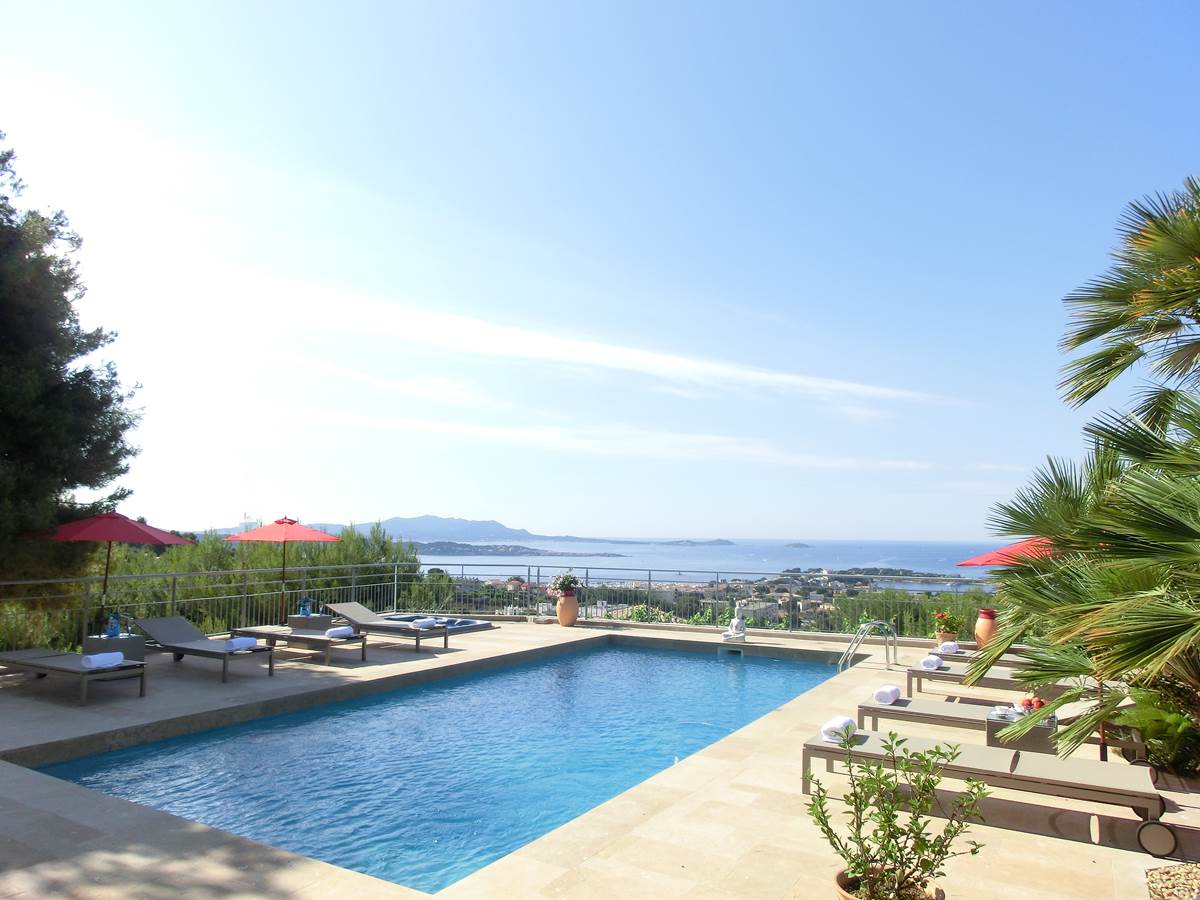 Facing south, the swimming pool of the villa azure golf will allow you to dream there while admiring its breathtaking panorama, a unique and incredibly striking sight on the bay of Bandol and its island of Bendor, to leave you with the sounds of the cicadas for a nap restorative, or refresh yourself at the hottest hours of the summer. It is an ideal place to read or relax on a deckchair after a few lengths.

However if the persistent calm became unbearable for you, in 15 minutes you will be able to reach the beaches, the shops and the restaurants of Bandol, and for more serious who would like to work Wifi is accessible there!